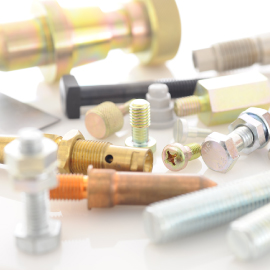 AKATSU INDUSTRY
AKATSU INDUSTRY is a specialty screw store that currently handles more than 500,000 kinds of screw parts and always has about 10,000 selected products in stock, with a thorough inventory control.

We were quick to adopt environmentally friendly products. For example, having plating adhering to the 'RoHS command', that forbids using hazardous chemicals, as the standard inventory. Because of this, government and municipal officers, and corporations, use us with peace of mind.

We accept various kinds of orders. Including requests for immediate delivery of even a single screw.